NIPSCO chief gets bonus, but no raise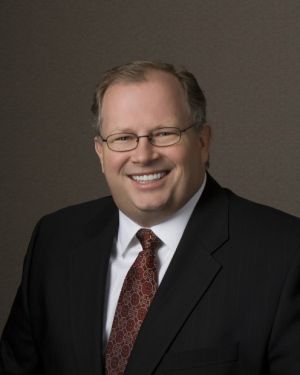 Company directors in 2011 handed NIPSCO chief Jimmy Staton a discretionary bonus of $150,000 for "superior performance," but his total compensation remained flat for the year, according to parent company NiSource Inc.'s 2012 proxy statement.
Altogether, Staton earned $1.85 million, a slight drop from his 2010 total compensation of $1.9 million, according the proxy statement filed Thursday with the U.S. Securities and Exchange Commission.
In September, Staton took on added duties as head of NiSource Gas Storage & Transmission, one of the parent company's most rapidly expanding business units. In December, NIPSCO settled its 3-year-old electric rate case.
The bonus and other incentive payments included in Staton's pay package also were based on incremental improvements in customer service, safety and his individual contributions to the overall success of the company, NiSource spokesman Mike Banas said.
NiSource Inc. is based in Merrillville with 3.8 million energy customers in the Midwest and eastern United States. One of its largest subsidiaries is NIPSCO, with 786,000 natural gas customers and 457,000 electric customers in northern Indiana.
NiSource CEO Robert Skaggs Jr. received total compensation of $4.98 million in 2011, as compared to $5.77 million in 2010, according to the proxy statement.
Part of Skaggs' package consisted of a $501,000 discretionary bonus awarded by the same directors' committee that handed out Staton's. That compares to a $206,000 bonus for Skaggs in 2010.
Despite the hike in his bonus, the NiSource CEO's total compensation still realized a decline in 2011, mainly because in 2010 he changed his pension plan with the company. That change resulted in a $1.52 million boost in the value of his plan that year. This year the value of his plan was boosted by $275,222.
Last year's annual Wall Street Journal survey of chief executive pay at the United States' 350 largest companies ranked Skaggs 300th in total direct compensation, which excludes the change in pension value.
Among NiSource's achievements in 2011 were a total 40 percent shareholder return and surpassing of a number of earnings targets, Banas said. The company had net operating earnings per share of $1.35, beating its target of $1.30, according to its proxy statement.
NiSource in 2011 also added safety as a key metric for awarding executive compensation, Banas said.
NiSource is again putting a "say on pay" proposal up for vote at this year's annual meeting of shareholders. Holders of NiSource stock will be asked both to approve the compensation paid to its most highly compensated executives and the rationale behind it.
It is an advisory vote only and not binding on the company, according to the proxy. However, the proxy proposal assures shareholders the board will "carefully consider the outcome of the vote when evaluating the Company's compensation program and philosophy."
If you go
What: NiSource Inc. annual meeting of stockholders
When: 10 a.m. May 15
Where: Intercontinental Chicago O'Hare, 5300 N. River Road, Rosemont
Newcomers up for election
Two newcomers as well as 10 current NiSource Inc. directors will be up for election at the company's annual shareholders meeting on May 15. Those newcomers are:
• Aristides S. Candris, 60, who was president and CEO of Westinghouse Corp., Pittsburgh, Pa., from July 2008 until his retirement on March 31, 2012. Previous to that, he worked 32 years at Westinghouse in a variety of positions.
• Teresa A. Taylor, 48, chief operating officer of Qwest Communications Inc., Denver, Colo., from August 2009 to April 2011. Taylor served in a number of posts with Qwest and its forerunner, US West, since 1987.
Source: NiSource 2012 proxy statement