Portage police looking to ID theft suspect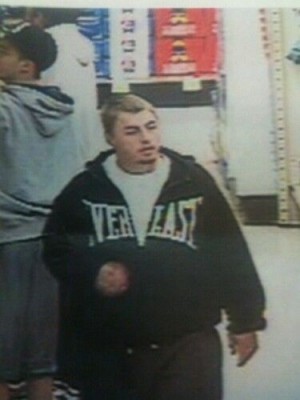 PORTAGE | Police are asking for public help in identifying a theft suspect.
A man wearing an Everlast hooded sweatshirt was captured on camera May 31 stealing $200 in over-the-counter medication from Town and Country Market, 6046 Central Ave., Portage police said.
Anyone with information on the man's identity is asked to call Detective Capt. Joe Reynolds at (219) 762-3122.