MICHIGAN CITY – Mount Baldy has eaten a picnic area, an entire neighborhood early settlers were forced to abandon and countless trees that created the sinkholes that infamously swallowed a boy.
Now the landmark sand dune by Michigan City has almost entirely eaten up the road that used to lead out of the parking lot just a year ago, along with more than 20 parking spaces.
The dune at the eastern edge of the Indiana Dunes National Park isn't stabilized by marram grass and other vegetation the way many other dunes are along the Lake Michigan shoreline. So the ever-moving Mount Baldy continues its onward march inland.
"It's moving some 5 feet to 15 feet a year," National Park Service Ranger Rafi Wilkinson said. "It moved about 10 feet this last year, covering much of the return turn road. Even five years ago, there was a row of parking spots that are now under Mount Baldy."
Winds off Lake Michigan constantly buffet the towering dune, rolling the sand over the top of its peak. It's been changing shape and shrinking from its 125-foot height along the rear of the bowl, though its side walls have remained just as tall. But the wind keeps pushing it farther and farther landward.
Starved of the replenishing nourishment of sand that would hold it in place, the dune wanders.
"It's many stories intertwined," Wilkinson said. "It's Michigan City building the breakwall. It's allowing the public to trample on the vegetation. Anytime you build a breakwall on any lake it traps the sand on the upside of the structure and starves the beach right behind it. That's why you've had issues at Ogden Dunes and Beverly Shores, where they lost their road. Mount Baldy is also deforested. It's a favorite park area where you've got so many people running up and down the dune. There's just an incredible amount of movement due to these factors, especially the breakwall that provides safe harbor for ships out of Trail Creek in Michigan City. It maintains its ability to be a functional waterway. Without it, Michigan City would have never developed into a town."
Mount Baldy been a runaway dune for some time, one of the most active along Northwest Indiana's 45 miles of sandy coastline.
"If you look at shoreline maps and drawings from more than a hundred years ago, you can see it's probably moved a quarter-mile," Wilkinson said. "And more than 1,000 years ago, the shoreline moved back 1,000 feet. So it's moved significantly over the years."
Mount Baldy was once a traditional foredune that ran parallel to the lake. But elemental forces long ago shaped it into a blowout dune in which a bowl shape rings a dramatic depression, as with the famous Trail No. 9 at the Indiana Dunes State Park, which USA Today declared one of the most scenic trails in the country. 
Mount Baldy continues to move apace, swallowing anything in its slow-moving path southward.
"We had to move the fence there so it wouldn't get buried," Wilkinson said. "It was a chain-link fence that we struggled to get out and replaced with fences that moved more easily. It had more than half the roadway by this summer."
Wilkinson compared Mount Baldy's ever-shifting sand to lava, relentless in its incursion farther inland.
'It's earth-changing'
"It moves at its pace and is earth-changing," he said. "It's like lava shaping an island or adding acreage into the ocean in Hawaii. This is one of the few places in the United States where the landscape is changing so rapidly you can visit and come back a year later and see such an incredible change."
Mount Baldy may eventually consume the entire parking lot to one of the most popular spots in the Indiana Dunes National Park, where visitors follow a trail out to the beach. The restrooms at the parking lot at 101 Rice Street just off Dunes Highway also aren't safe.
"We don't know what's going to happen with the parking lot and the bathrooms in the long term," Wilkinson said. "The scientists don't have a crystal ball. What I see is greater movement east of the bathrooms, but they're still in jeopardy. It's a real concern. It's an extremely popular place to park, but the lake always wins. Mother Nature always wins at this level. It would be impractical to remove that much sand. We would have to vacate the parking lot the way we did the picnic area. We have to take a more passive wait-and-see approach."
The loss of parking at Mount Baldy could have a major impact on visitation at Lake Michigan. 
"Mount Baldy is iconic. We consider this our connector with the Dunes," Visit Michigan City LaPorte Executive Director Jack Arnett said. "The park, Mount Baldy and the dunes are huge economic drivers for us."
The towering sand dune is one of the most popular tourist spots in the lakefront city.
"It's significant — especially now as part of the National Park system," Economic Development Corporation Michigan City Executive Director Clarence Hulse said. "The pandemic made the locals rediscover it, but since travel is increasing, tourists are now making their way to the site and of course discovering what downtown Michigan City has to offer — great arts district and boutique retail, world-class restaurants and after-hours entertainment."
The dune is so massive it's impossible to stop but it may be slowing down of its own accord.
"The shape of the dune is changing tremendously," Wilkinson said. "Erosional issues pushed it from a foredune back into a more parabolic blowout dune like at the Warren Dunes in Michigan or the Beach House Blowout at the Indiana Dunes State Park some time ago. But what has happened over the last two years, the armchair sides of the dunes remain at the same elevation while the back has been flattening in steepness."
Ever-changing height
The back of Mount Baldy just isn't as tall as many might remember during frequent field trips during their youth. It's now somewhere closer to about 100 feet tall.
"It's been flattening the steepness of the dunes. It's lost significant elevation — probably 10 to 30 feet as it's flattened out," Wilkinson said. "That's allowed vegetation to take root. We've seen some marram grass in the back of the dune. Fingers crossed that will allow the dune to heal itself and natural vegetation to take hold and stabilize the dune. It's a highly disturbed dune but trees and grass would allow it to get back to nature. We don't know if they'll make it in time so it slows down before it reaches the rest of the parking lot."
Though not as tall as Mount Tom, Mount Jackson and Mount Holden at the Indiana Dunes State Park, Mount Baldy remains the tallest dune on the eastern end of the park. It was once surpassed by the 200-foot-tall Hoosier Slide that was eventually hauled away by Ball Manufacturing in Muncie to make mason jars.
The dune does not march as one solid mass. Rather it moves in a rolling motion as wind blows sand over the crest and it shifts downhill. A lower elevation limits the impact of the wind off Lake Michigan.
"The front third of it closest to the lake still looks pretty," Wilkinson said. "But the back two-thirds are now changing shape. It's less steep. If the wind does not accelerate you should see marram grass take hold but it will take years."
The National Park Service did attempt to plant marram grass about a decade ago but had mixed results, with much of it not taking hold because of extreme conditions that included high winds.
The ever-ululating dune is an unending battle between grass and gales.
"It's marram grass versus winds," he said. "The grass is the first vegetation to take root because it has an incredible root system like spiderwebs. It's really extensive. You could cut it off at its base and it still wouldn't kill it."
If enough marram grass takes root, cottonwood trees will follow.
"An oak tree will die if you bury it 5 or 10 feet in sand," he said. "You can bury a cottonwood tree 25 feet in sand and it will be completely happy. Its roots become branches. It's a unique adaption which is why it thrives in environments closer to the water while oak trees don't like that. They hide behind the dune so they get just enough shelter. But that's key to the whole succession. Every plant in turn changes the environment just enough for the next plant, bringing nutrients, moisture, stabilization and deeper roots."
But people often trample the pioneering grass while hiking up Mount Baldy, despite signs that warn them not to because of all the sinkholes caused by the dune swallowing mature oak trees that die and rot away, creating a hollow cavity lying in wait for an unsuspecting hiker.
Letting nature take its course
"The human impact cannot be denied," he said. "Though it can withstand the gales of Lake Michigan, it cannot be stepped upon."
Park rangers lead about 50 guided tours a year between Labor Day and Memorial Day along approved paths that don't disturb any of the sensitive ecosystems. They hope to preserve access to the dune, including the parking lot.
"We have no real hard contingency plans," Wilkinson said. "It would be the first time the National Park Service would lose a major parking lot. We're obviously concerned and worried about that parking lot facility and the recreational opportunity it provides. But we're also here to preserve nature and protect nature. So there's the argument you should stay out of nature's way and not intervene."
But it wouldn't be practical to haul off sand via truck, and planting stabilizing marram grass already failed to work, Wilkinson said. Retreat could be the only viable option when facing down a mountain of sand.
The Indiana Dunes already has experience moving trails, including the Mount Baldy trail to the Lake Michigan beach.
"We removed hard stairs and any man-made objects and let it go back to nature," he said. "We'd have to do environmental and archeological studies before moving it to a new route. It's in our mission statement to protect biodiversity and to provide recreation opportunities so it's really important to strike that balance."
Mount Baldy will win in the end, as the residents of a nearby neighborhood learned when the dunes swallowed their homes in the 1920s.
"We don't know what's going to happen," Wilkinson said. "It's like a lava flow. It's slower than lava but it doesn't stop. It's swallowed parking spaces, picnic tables, a neighborhood that could have had a dozen or 20 homes. It's just good we know where it's going and can remove anything well in advance."
NWI Business Ins and Outs: Olive Garden, Red Nar Mediterranean Grill, Santa, Southlake Mall vendor pop-up and Powell's Books coming
Under construction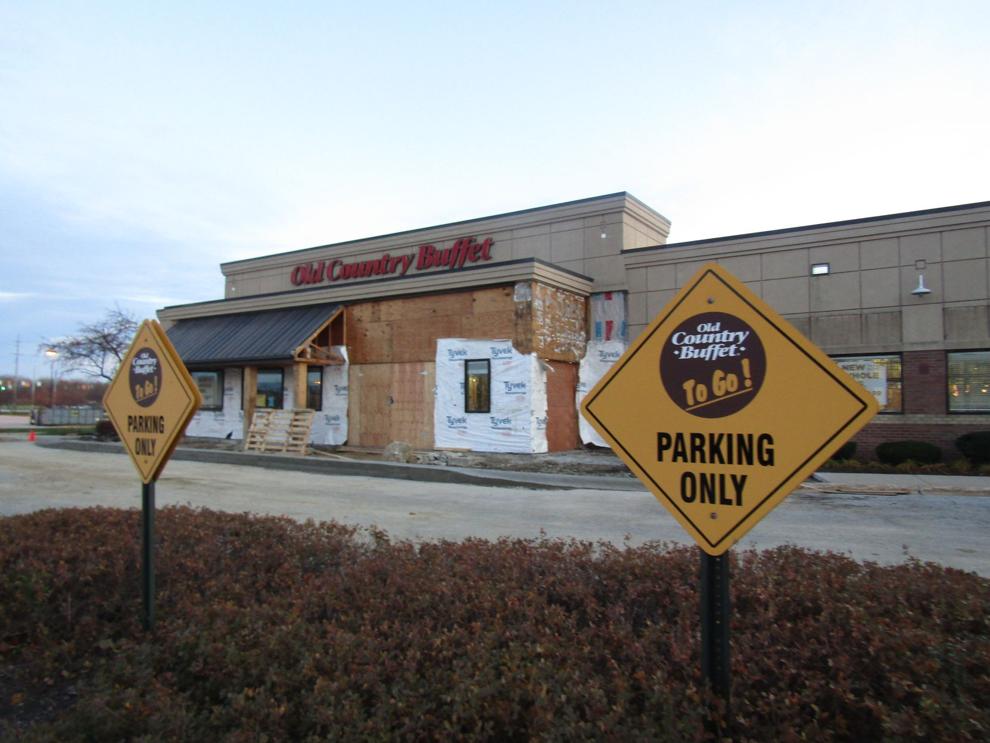 Coming soon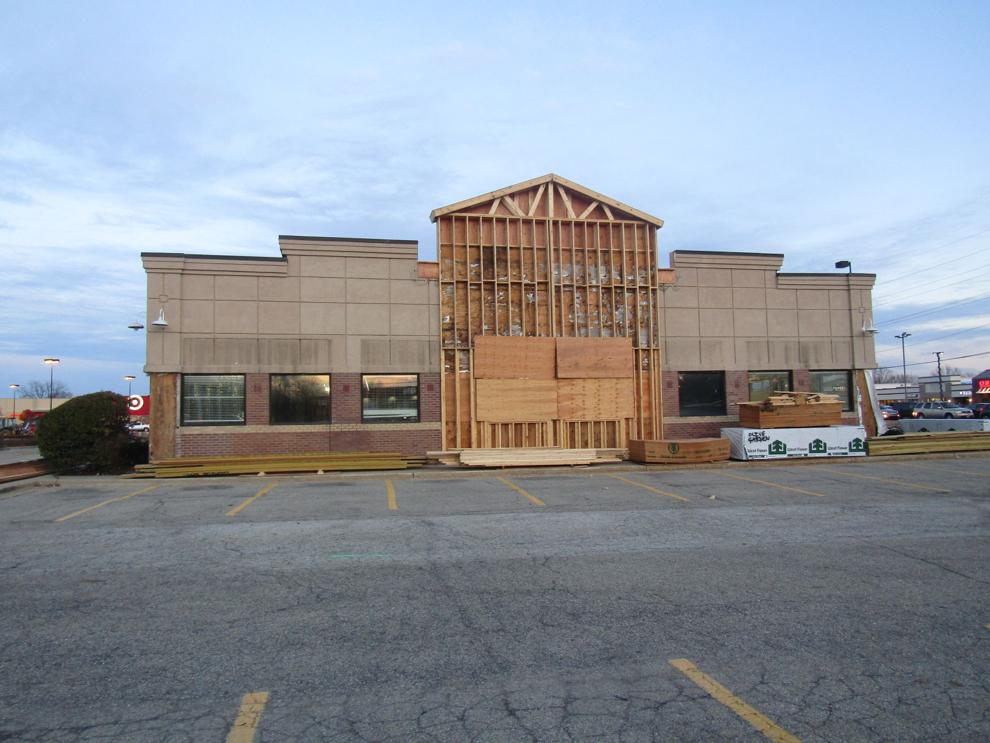 Coming soon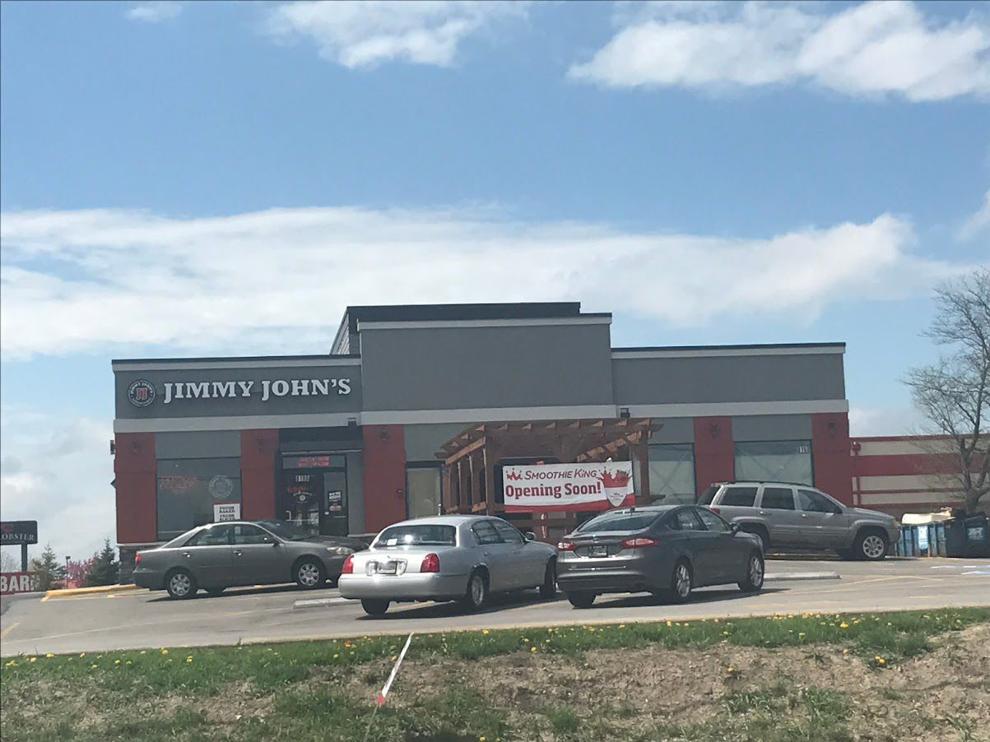 Santa!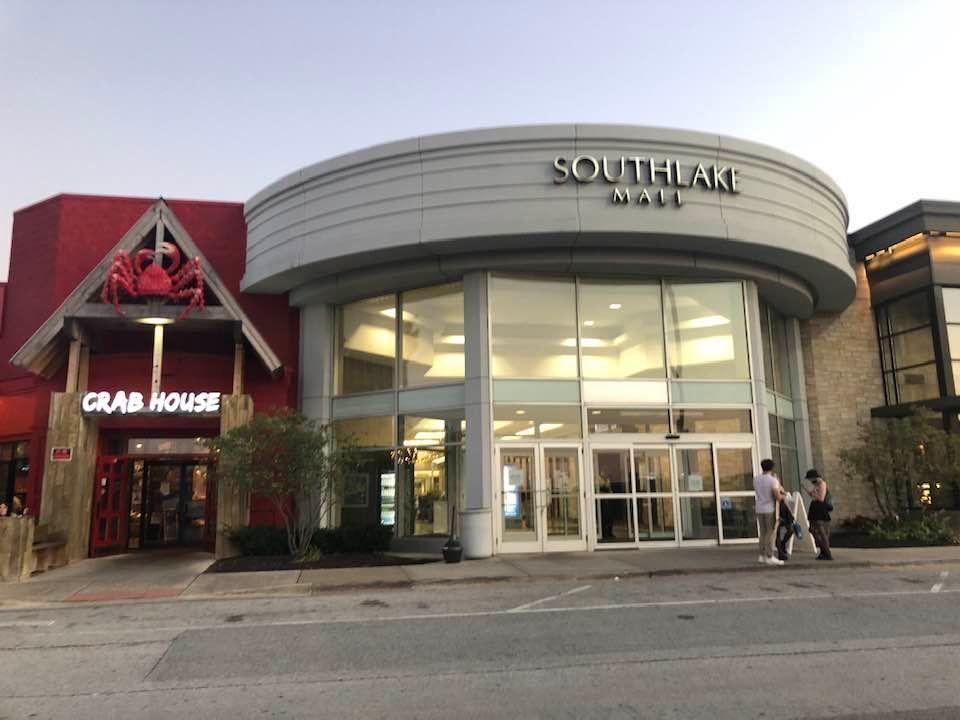 Returning?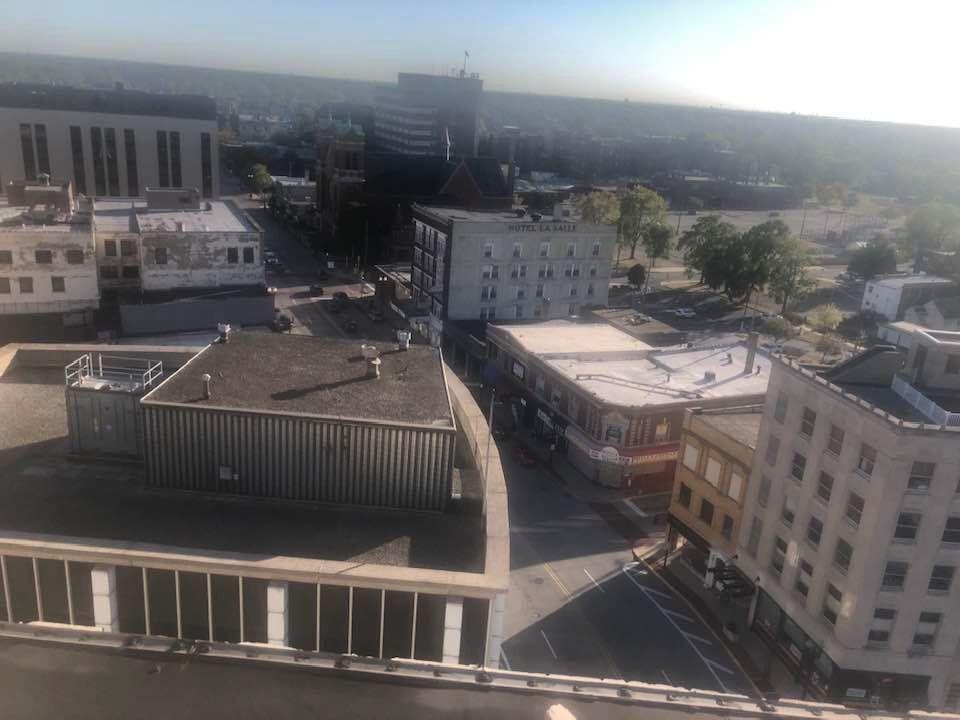 Open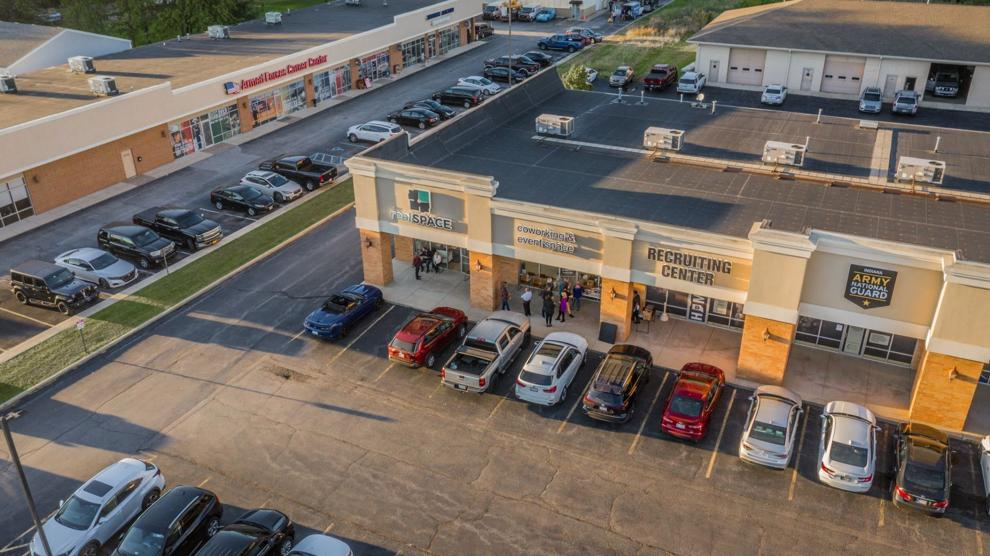 Open
Relocated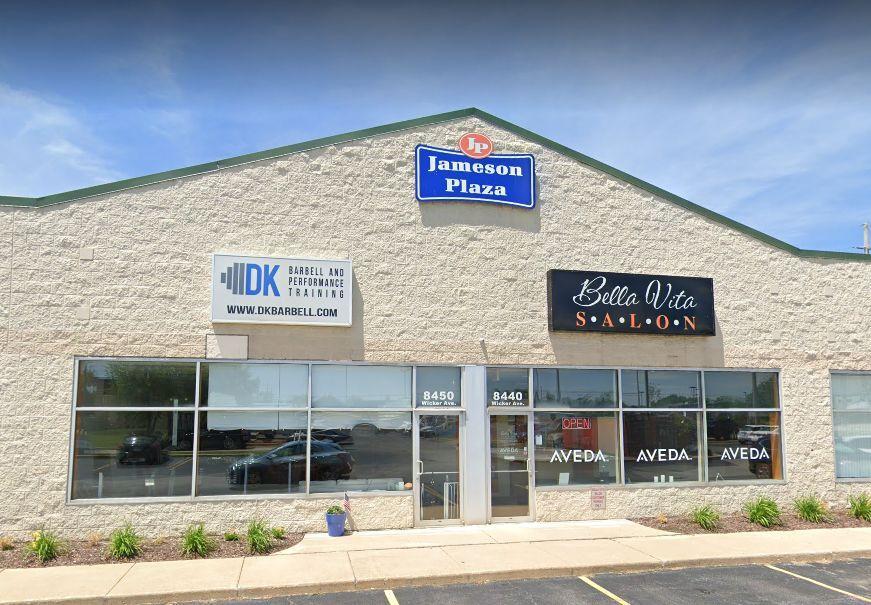 Reopening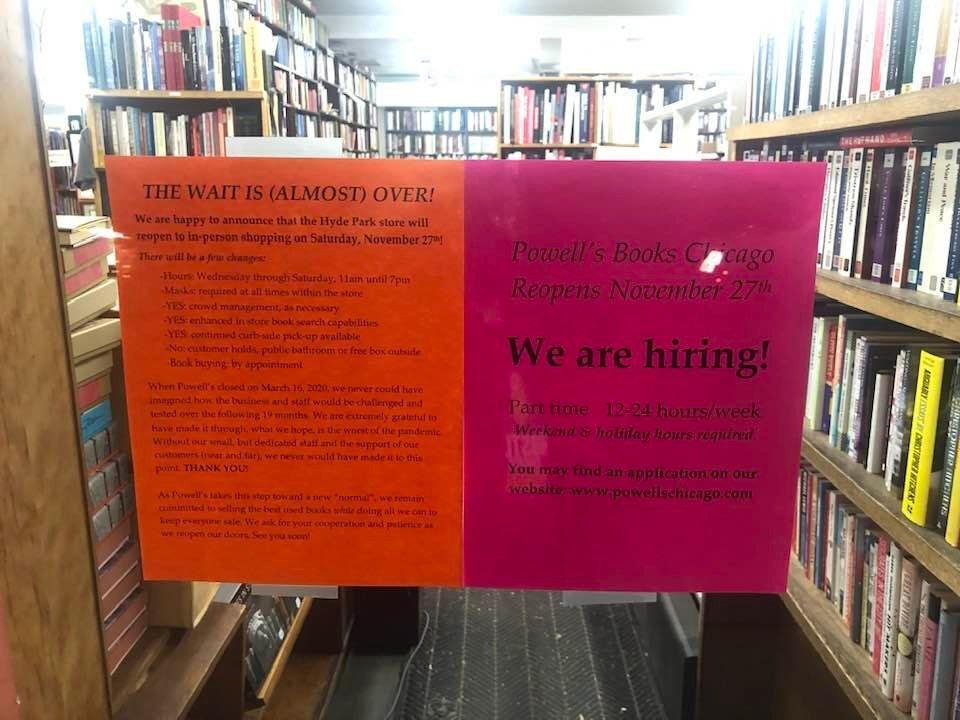 Under new management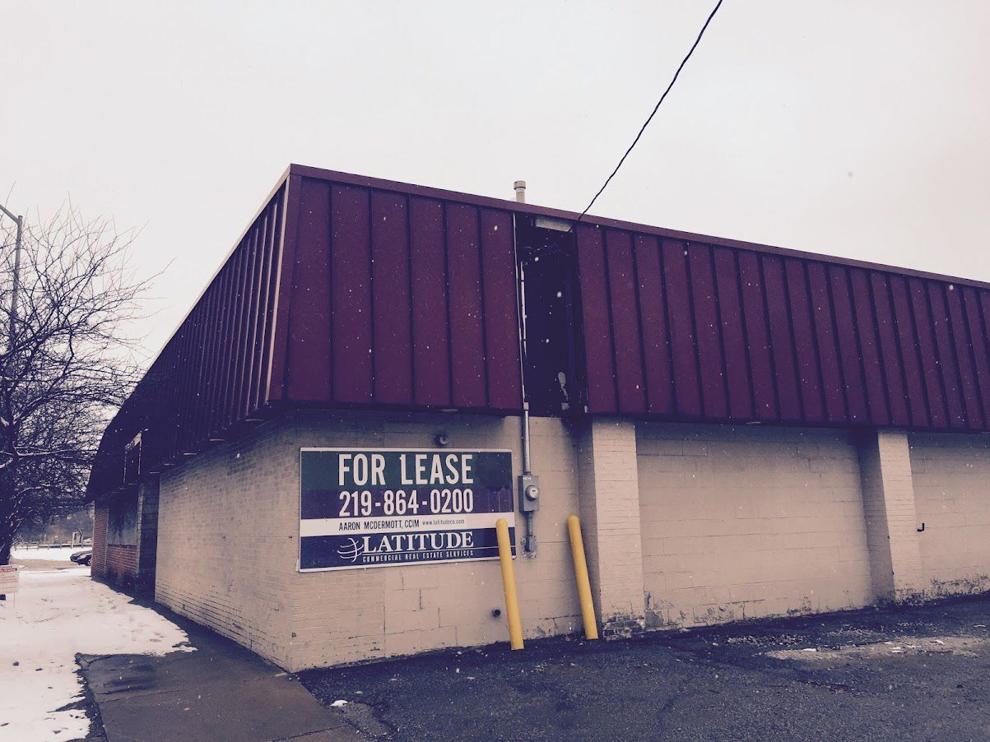 WATCH NOW: Riding Shotgun with NWI Cops — Patrolling Lowell with Cpl. Aaron Crawford
alert top story urgent web only
NWI Business Ins and Outs: Candy store, menswear store, Big Daddy's BBQ and Culver's opening; Benedict closes